What is a Round Robin Bet?
The round robin is a 3 selection wager consisting of 10 bets: 3 doubles, 1 treble and 3 up-and-down single stakes about pairs.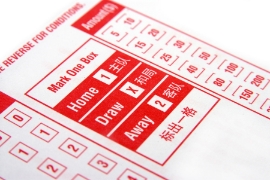 This is an any to come if-cash bet that can be thought of as a trixie with 3 up-and-down single stakes about pairs added, also very similar to a patent. Each choice appears in 2 up-and-down SSA bets, 2 doubles and a treble. Should any single selection lose, the returns can change drastically. Try out different outcomes with the round robin calculator, as it can help with understanding how winnings change given different permutations.
One or more winning selections will guarantee a return from the round robin, which is one of the main advantages over a trixie bet, the disadvantage being increased stake requirements.
Round Robin Composition
The round robin is composed of the following parts:
Last Update: 6th August 2019
Bookmaker Codes and Joining Bonuses
More Bonus Codes...
Also See
Round robin bet calculator - Enter the odds and bet details to work out your winnings with this free online tool.
What is an up and down bet? - Learn more about the if-cash up-and-down component of this wager. Explained, step-by-step, this guide covers both SSA and DSA styles of betting. An advanced topic that even experienced punter may need help with.
What is a treble bet? - An explanation of how the treble works, complete with step-by-step football examples in both winnings and losing scenarios.