About Us
Who are we?
AceOdds was established in 2008 to provide UK punters with an easy to use and versatile bet calculator. Since then, we've grown and now include the best promotional offers from the world's most renowned bookmakers, including the popular Bet365 bonus code. We service customers from countries including Australia, Canada, India and Brazil. We also aim to expand support for major languages and locales over the coming years.
These days, AceOdds is the only platform you need to find the latest sign up codes, and new customer offers and then calculate the odds with ease. Available online, via iOS, Android and Amazon, we aim to provide the most comprehensive, reliable and accessible suite of tools available across all devices.
AceOdds is a trading name of UK parent company Solid Software Ltd.
Mission Statement
With over a decade in the industry, we know there's no guarantee of a win, but we use our knowledge and expertise to make your betting experience as stress-free as possible. We don't dazzle you with graphics or lure you in with bold headlines. Instead, we pull together all the available bonus codes and offers from a variety of leading bookmakers, allowing you to make a clear and informed comparison.
Whether you're experienced or just starting to navigate the world of online betting, AceOdds will provide you with a free, independent and up-to-date overview of the market.
Editorial Policies and Standards
We only partner with licensed UK betting companies that have been individually vetted for: reputation, integrity in dealing with customers and overall strength of product offering. These partnerships allow us to provide the latest bonus codes and exclusive promotions for existing and new customers. In addition, we bring up to date odds, offers and sign up offers from companies such as Bet365, Ladbrokes, Paddy Power, William Hill and more.
Advertising Disclosure
We don't charge you for our service, and that's how we plan to keep it but to do this, some bookmakers pay a commission for referring customers when they click our links or use our codes. Regardless of this, all bookmakers featured on our website meet our editorial policies and standards, and all available promotions are featured, whether a commission is paid to AceOdds, or not.
Company Details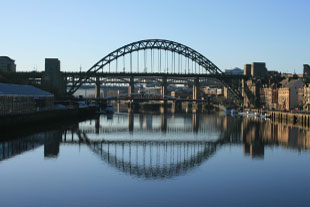 Based in Newcastle Upon Tyne
Company Registration Number:
07259827
VAT Registration Number:
993037693 (GB993037693 including UK country code)
Address:
Solid Software Limited
Peppercorn Tax
Dissington Hall
Dalton
Newcastle upon Tyne
NE18 0AD
England
We love to receive feedback, suggestions and comments about the site.
Advertising
Please email us to discuss advertising options or call our media team on +44 (0) 3333 050111.
Sister Site
www.signupbonuses.co.uk - An offer aggregation site that compares bookmaker bonuses from licensed gambling companies operating in the UK. Complete with a screenshot gallery and reviews so it's easy to find the best bonus for you.
What Our Users Are Saying
Some love from Google Play, the App Store and Amazon.
Featured In
You may have seen us featured in: