What is a Canadian Bet?
A wager on 5 selections consisting of 26 bets: 10 doubles, 10 trebles, 5 four-fold's and a five-fold accumulator.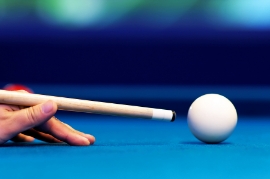 The canadian, also known as a super yankee, is a bet where all runners have an equal weight on determining the return from the wager. Very similar to the Lucky 31, the only difference being the 5 missing single bets that would have otherwise been placed on each selection.
Given the complexity of the bet, it can be difficult to predict what effect a losing runner might have on returns. You can experiment with different outcomes using the canadian bet calculator.
Should any two selections win, a return is made from this bet.
Canadian Composition
The Canadian is composed of the following parts:
Part
Selection Permutations (1-5)
Number of Bets
Double
12, 13, 14, 15, 23, 24, 25, 34, 35, 45
10
Treble
123, 124, 125, 134, 135, 145, 234, 235, 245, 345
10
Four-Fold
1234, 1235, 1245, 1345, 2345
5
Five-Fold
12345
1
Total:
26
Last Update: 6th August 2019
Bookmaker Codes and Joining Bonuses
More Bonus Codes...
Also See
What is a treble bet? - Calculate returns for this three selection rollover bet. Suitable horse race betting and all other sports it handles a wide variety of options including rule 4, EW, dead heats and not runners. All selections must win otherwise nothing is returned and the original stake is lost.
What is an accumulator bet? - Follow the link for a football betting example that demonstrates how winnings are calculated with this wager. A detailed explanation of how this type works and advantages it confers to the punter. Requires 4 or more selections, all of which must win to generate a return (excluding each way).