What is a Super Yankee Bet?
A wager on 5 selections consisting of 26 bets: 10 doubles, 10 trebles, 5 four-fold's and a five-fold accumulator.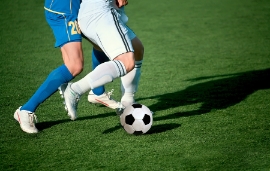 The Super Yankee, rumour has it, is named after an American soldier that placed a bet in the UK for a small stake and won back hundreds of thousands. Each runner has equal impact on the return from this bet, and a single loss reduces winnings massively. This wager is most similar to the Lucky 31 which takes the 26 bets in the Super Yankee and adds 5 Singles, one on each selection. For the increased stake and risk on the Lucky 31, bookmakers offer various bonuses, so it may be worth upgrading.
To better understand the effect various outcomes can have, the super yankee bet calculator should be used to experiment with winning and losing selections.
A return is made from this bet when any two selections win.
Super Yankee Composition
The super yankee is composed of the following parts:
Part
Selection Permutations (1-5)
Number of Bets
Double
12, 13, 14, 15, 23, 24, 25, 34, 35, 45
10
Treble
123, 124, 125, 134, 135, 145, 234, 235, 245, 345
10
Four-Fold
1234, 1235, 1245, 1345, 2345
5
Five-Fold
12345
1
Total:
26
Last Update: 6th August 2019
Bookmaker Codes and Joining Bonuses
More Bonus Codes...
Also See
Super yankee bet calculator - Fill out the 5 selections, choose your options and find out exactly how much your wager returns.
What is a yankee? - When you find yourself one selection short, the standard yankee is more likely the option you require. With all the same properties as described above, this wager comes in at a much smaller 11 bets. Visit the article to learn more about this style of bet.
Yankee bet calculator - Work out the winnings of your yankee by entering the odds into this free bet calculator. Once all required fields are filled, the payout is display in the summary section automatically. Suitable for football matches, horse racing and all sports on which money is bet.