What is a Patent Bet?
The patent is a 3 selection wager consisting of 7 bets: 3 singles, 3 doubles and a treble.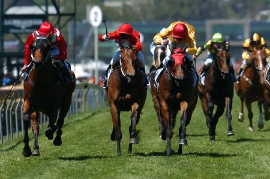 This is a full cover bet that can be thought of as a trixie with 3 single bets added to each selection. Each choice appears in 1 single, 2 doubles and a treble. One losing selection can significantly impact the returns of this bet. Try out different outcomes and odds on the patent bet calculator to get a feel for how returns can be influenced by small changes. On the bet slip, the stake can be stated as either per bet or total amount; if per bet is chosen, the total stake will be 7 times the value entered.
Any one winning choice from the patent is enough to generate a return - this is considered to be one of the main advantages over a trixie.
Patent Composition
The patent is composed of the following parts:
Last Update: 6th August 2019
Bookmaker Codes and Joining Bonuses
More Bonus Codes...
Also See
Patent bet returns calculator - Work out your winnings online with this betting tool.
What is a treble bet? - Want a more straightforward wager? This document outlines how payout is calculated for the treble, containing both winnings and losing football bets to demonstrate step by step the calculations involved. Uses 3 selections, all of which must win to guarantee a return (excluding each ways).
What is a trixie bet? - Similar to the patent but with the single bets omitted, the result being a wager in which a single winner does not generate a return. Read this article to learn more about the component parts and combinations that together form this wager.