What is a Trixie Bet?
The trixie is a 3 selection wager consisting of 4 bets: 3 doubles and a treble.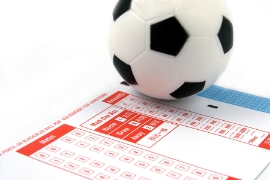 This can be considered a treble to which three doubles have been added, the advantage being that should one selection fail to win a return is still generated. Hedging your bets can be a sound strategy in scenarios where a lower reliable return is valued more greatly than the possibility of a single large win.
Use a trixie calculator to work out returns quickly. Try entering different odds and outcomes to test how the bet behaves before you place it.
The trixie is a full cover bet where each selection appears in 2 doubles and the treble.
Any two winning choices is enough to generate a return from the trixie.
Trixie Composition
The trixie is composed of the following parts:
Part
Selections (1-3)
Number of Bets
Double
12, 23, 13
3
Treble
123
1
Total:
4
Last Update: 6th August 2019
Bookmaker Codes and Joining Bonuses
More Bonus Codes...
Also See
Trixie bet calculator - Decided this is the wager for you? Then use this online tools to calculate you potential winnings. It's as simple as entering your odds and stake then reading the summary section.
Union Jack trixie bet calculator - Work out your winnings for this 9 selection wager. Consisting of 8 trixies in total this would otherwise be very time consuming to work out by hand. This free calculator works out returns instantly and takes the hard work out of the process.
What is a treble bet? - Full explanation and example of how a treble is calculated, demonstrated with a football scenario.