What is a Goliath Bet?
The goliath is an 8 selection wager consisting of 247 bets: 28 doubles, 56 trebles, 70 four-folds, 56 five-folds, 28 six-folds, 8 seven-folds and an eight-fold accumulator.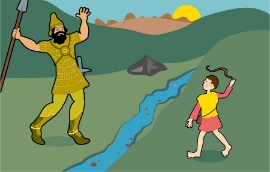 Named after the huge number of bets that together make this wager, the goliath is one of the largest bets available and is best left to experienced punters. Only trumped by the goliath flag is terms of size this multiple bet has the potential to generate huge winnings if you have enough stake to fund all bets. All selections have an equal weight on the return so it doesn't matter which order they are added to the betting slip.
Working out winnings for this kind of bet would be impossible by hand so use the goliath bet calculator to save time. The calculator can also be helpful in understanding how one or two losing runners affects returns.
When 2 selections win, a return is guaranteed.
Goliath Composition
The goliath is composed of the following parts:
Last Update: 6th August 2019
Bookmaker Codes and Joining Bonuses
More Bonus Codes...
Also See
Goliath bet calculator - Calculate the payout of your goliath with this easy to use free betting tool.
What is a flag bet? - Visit the page for an explanation of the term and the variety of bets available in this style. A goliath flag for example would retain the usual component parts with the addition of single stakes about up-and-down pairs, resulting in a massive wager of 303 bets.